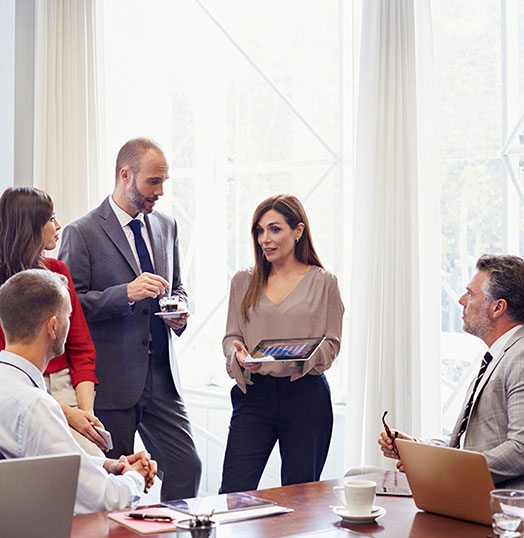 Executive Leadership Coaching
Becky works in partnership with the leader to discover and implement unique solutions, accelerate learning, and build critical capabilities—always in the context of achieving business objectives more efficiently, effectively and with positive impact.
This process builds leaders who can lead transitions, inspire others to perform at their best, align the actions of others with business objectives, and develop a culture that reflects the company's mission and values.
Team Coaching
Team coaching can help unite a leadership team, a project team, or individuals working across functions and divisions, building higher levels of collaboration and trust. When teams function at this level, best outcomes are achieved, and individuals experience high levels of engagement.
Through a customized process that often involves a combination of assessment, custom-designed facilitated team sessions and active coaching during team meetings, teams become transformed into cohesive units that utilize each member's natural talents in pursuit of common goals.
Career Coaching
Circumstances such as a major life transition, a sense of dissatisfaction or the desire for higher levels of achievement can lead a person to seek out this process to help them identify and create a work life that is rooted in their sense of purpose, their values, and the things that bring them deep satisfaction.
Career coaching helps individuals realize their career goals and aspirations, through a thorough assessment process, definition of clear objectives, and implementation of an effective strategy for attaining them. Career coaching is a highly customized and personal process, focused on meeting the unique needs of the individual.